Thanksgiving is my favorite holiday. It's even more special to me than Christmas because it's all about giving rather than receiving. And of course, the day is filled with family, friends, delicious food, and wine. And who doesn't love that?!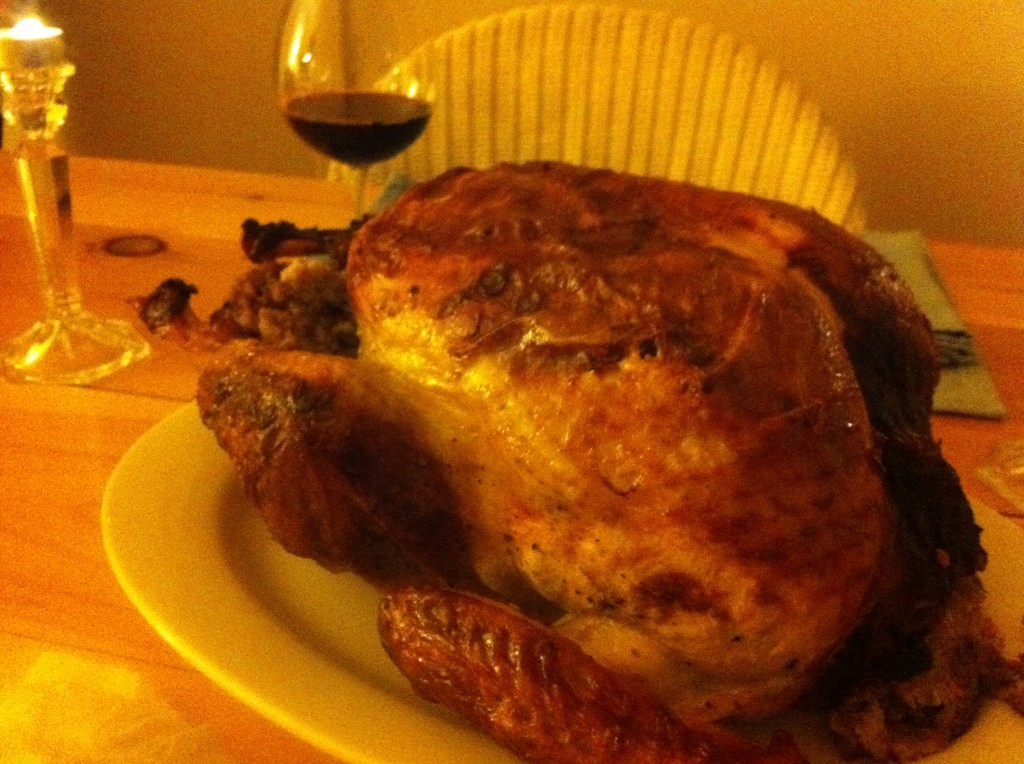 There are so many ways to make your Thanksgiving meal, but for us omnivores the main star is the turkey. Not only is it delicious on the day of your feast, but you can eat the leftovers for a whole week, making it pretty cost effective for two people. We love turkey pie with a little parsley on top!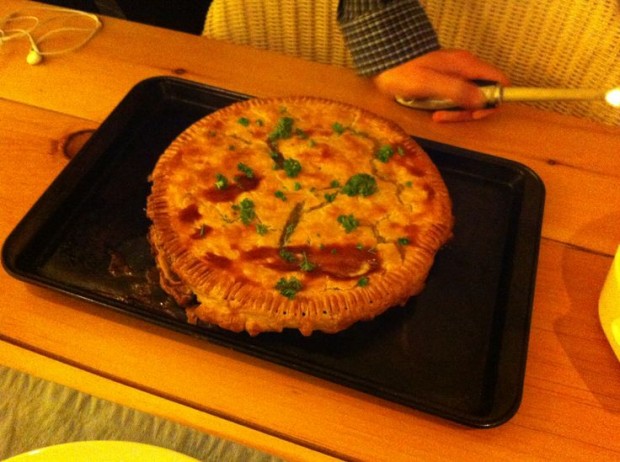 I like to buy an organic, hormone-free 20 pound turkey and bake the heck out of it! A biodegradable bag helps it bake more quickly, but you can also put it in foil to prevent burning the breast. I heat the oven to 350 degrees and cook it upside down for the first two or so hours. Then when you flip it in the bag for the next two hours, it gets all the goodness and juices flowing out of it. When it's ready to eat it just melts in your mouth!
One of my other favorite dishes to make is stuffing– the old fashioned way. Here are the ingredients:
1 or 2 bags of Pepperidge Farm herb-seasoned stuffing mix
Carrots, between 5-8 sticks, chopped finely
Celery, between 5-8 sticks, chopped finely
1 large white onion, chopped finely
Garlic, 1 clove chopped finely
Dried cranberries, 1 cup
Walnuts (or chestnuts– whatever your heart desires) 1 cup
Raisins (optional) 1 cup
Butter, half a stick
Salt and pepper
First sauté your large white onion in butter. Throw in chopped celery, garlic, and salt and pepper. Once you have that base, add in cranberries and finely chopped carrots and walnuts. This will take about 20 minutes to make. Then let it cool, and stuff the turkey. I also like to put some aside in a pan and cook it along with the turkey to have leftovers for sandwiches.
My sweet potato dish is another easy classic. First, buy a bag of sweet potatoes. Boil them for a bit, then chop them up into 1 inch cubes. Put the cubes in a baking dish with lots of butter and brown sugar. Then bake them at 350 degrees for 1 hour. They'll be the best potatoes you've ever had! You can also melt marshmallows on the top, but the potatoes are already good enough to be dessert.
For killer cranberry sauce, boil a bag's worth of cranberries and a cup of sugar in water. Watch them until they open up, they're soft, and they thicken and gel. Pour the sauce in a pan and let it sit for a bit, then put it in the fridge. You can make the sauce the night before or the day of.
I like to top off the mouth-watering meal with nice, green vegetable. Usually I'll do fresh sautéed or steamed broccoli. It's very simple: just steam them for 15 minutes with salt, pepper, and a little butter or sauté them for the same amount of time with garlic and butter.
Now, no Thanksgiving feast is complete without dessert! I'm a traditionalist and I love to make fresh pumpkin pie. It's easiest to get pre-prepared dough. You'll also want to pick up pumpkin mix, condensed milk, and cinnamon. Stir up the ingredients and pour them onto the dough, then bake at 35o degrees for an hour. You could also go with a nice fresh-baked apple pie if you prefer.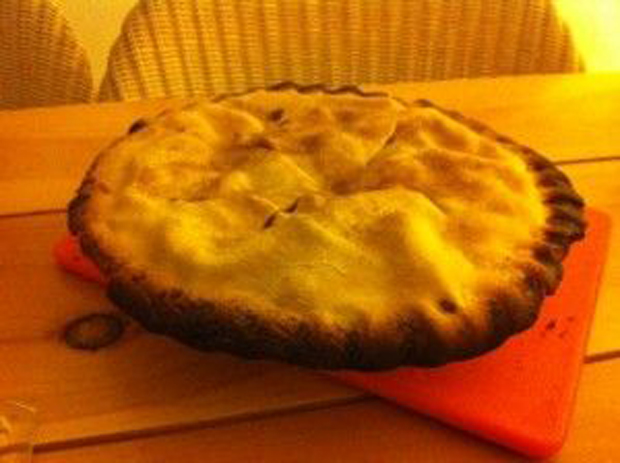 And of course, you need a fabulous wine to pair with your meal. With Lake Placid's cold, cozy winter I like to get a full bodied Pinot Noir. One of my favorites is the Reserve Pinot Noir from Angeline Vineyards.
We have a small family, but Thanksgiving always gives me a chance to appreciate it even more. We also like to have our closest friends over and entertain them. Whatever your plans are this year, we hope you enjoy some delectable food with your near and dear!